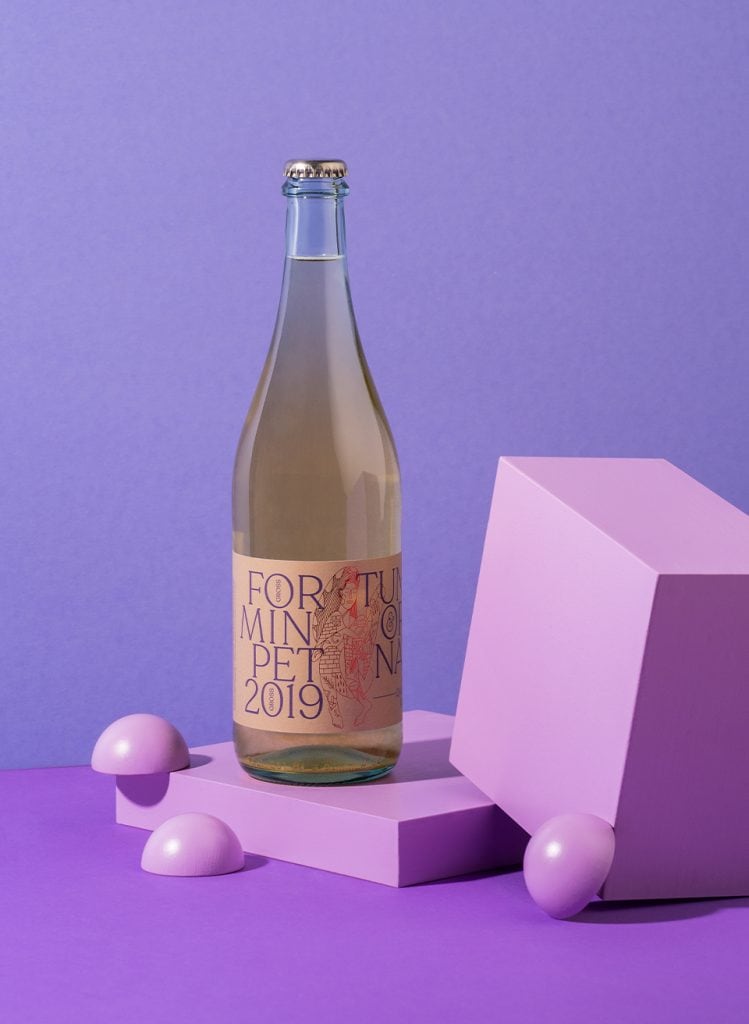 Anyone raising a toast with a glass of Fortuna Minor can count themselves lucky! After all, our sparkling wine is fitting for all those special moments in life when there is something to celebrate. And also for all those moments that are made unforgettable simply by enjoying our Pet Nat. Ah, so many beautiful sensations. Do you feel it(s) tingling, too?
A modicum of
sparkling luck!
Fortuna is a 'bubbly' that's pure fun, and made as Pétillant Naturel, or short Pet Nat. Fortuna Minor stands for that modicum of luck which can also be celebrated on regular days to accompany moments of happiness – as natural as a smile, a blown kiss or a jovial wink.
We count ourselves very fortunate. We are blessed with close family ties, happy children and fertile land. And we enjoy every modicum of bliss – the beauties of everyday life such as a sunset after work, a weekend barbecue, chats with friends and colleagues. Fortuna Minor is beauty in a glass and a fitting way to raise a toast!
Having a bottle of Fortuna in the fridge is the best preparation for surprise visits. The Pet Nat effortlessly transforms an evening on the couch into a bubbly gathering at home. The bottle with its pretty label also makes for a great gift, be it when taken to an invitation or as a small token of gratitude. Any sediment or cloudiness in Fortuna are signs of its freshness and originality.
Fortuna Minor is sparkling and invigorating, aromatic and easy to drink. This Pet Nat fits any occasion!
Pétillant Naturel (French for 'naturally sparkling') is the archetype of making sparkling wine and still popular in France as well as many other wine regions around the world. Unlike the méthode traditionnelle, neither yeast nor sugar are added to the Pet Nat.
1.
For Pet Nat, the grapes are first pressed.
2.
The grape juice is then siphoned into the barrel, though not to the brim. Drop by drop.
3.
From the barrel, our future Pet Nat is poured into the bottle while Fortuna is still fermenting and preparing for its sparkling-wine date. After all, good things come to those…
4.
…who wait. And fermentation continues in bottled state. The yeast lees remain, though – and we prefer a clear solution.
5.
To clarify Pet Nat, we place the bottle neck down on a riddling rack and regularly give it a slight twist until the sediments settle in the bottle's neck.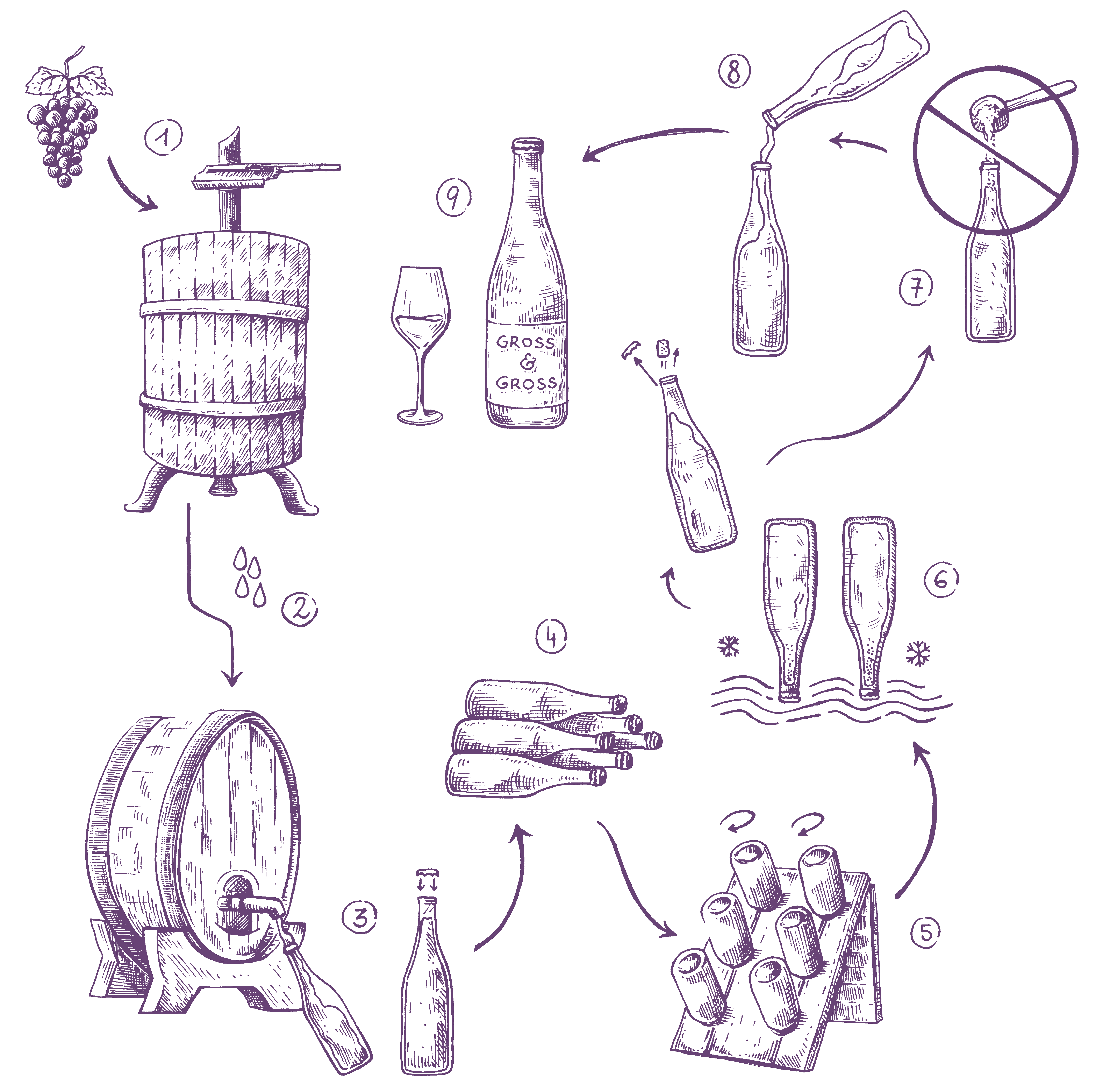 6.
The bottle's neck is then immersed into a refrigerating solution. The yeast, now chilled to a solid plug, shoots out the bottle as soon as it is opened due to the pressure. Some of the delicious sparkling wine escapes with it during disgorging, so there's no longer enough nor to spare.
7.
Each bottle now has slightly different filling levels – and those need to be levelled up. What is important to us: we do not add sugar, liqueur, or other wines. Fortuna ought to be pure. This is how our Pet Nat is enjoyed.
8.
We therefore only top up Fortuna Minor with Fortuna Minor. A modicum of luck to the fullest!
9.
With Fortuna Minor, your glass will be full, not only literally. Delightful(l). Pour yourself a glass and others, too.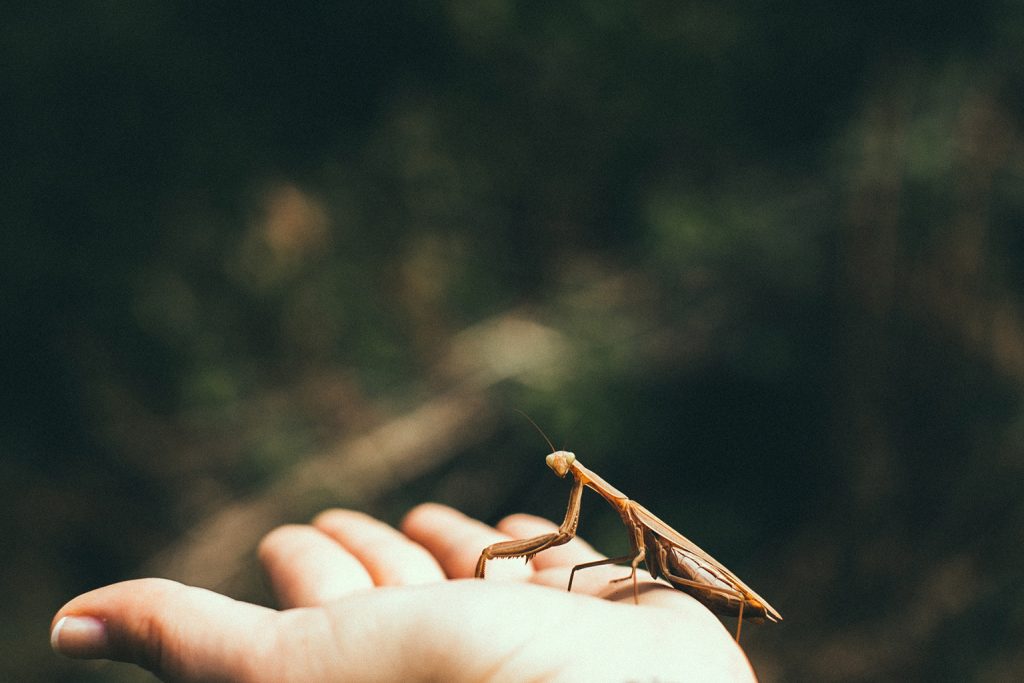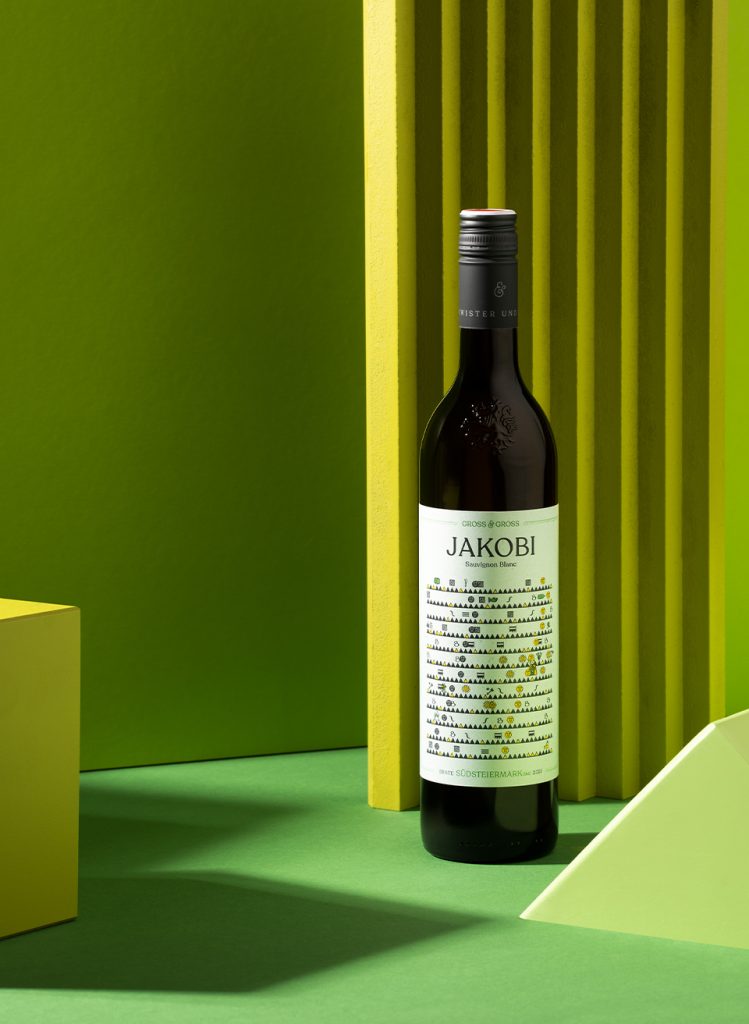 Jakobi is a genuine South Styrian. A Sauvignon Blanc which can only be found here. Spicy and elegant. Year in, year out.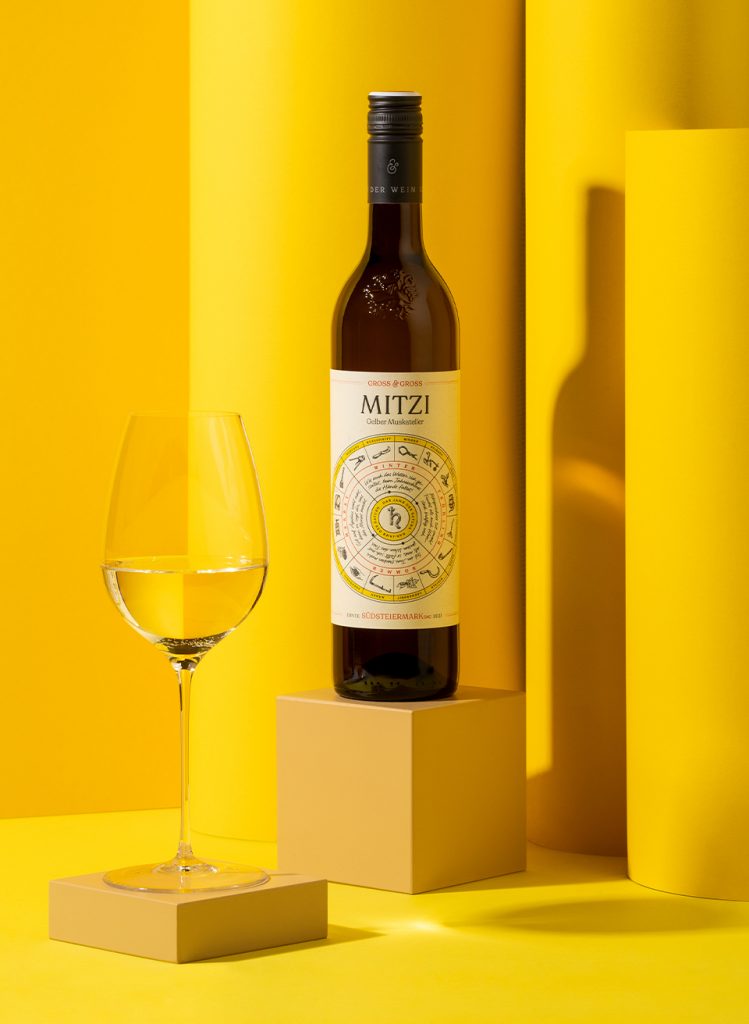 Mitzi is our Gelber Muskateller. Full of vim and vigour, it reflects pure South Styrian joie de vivre.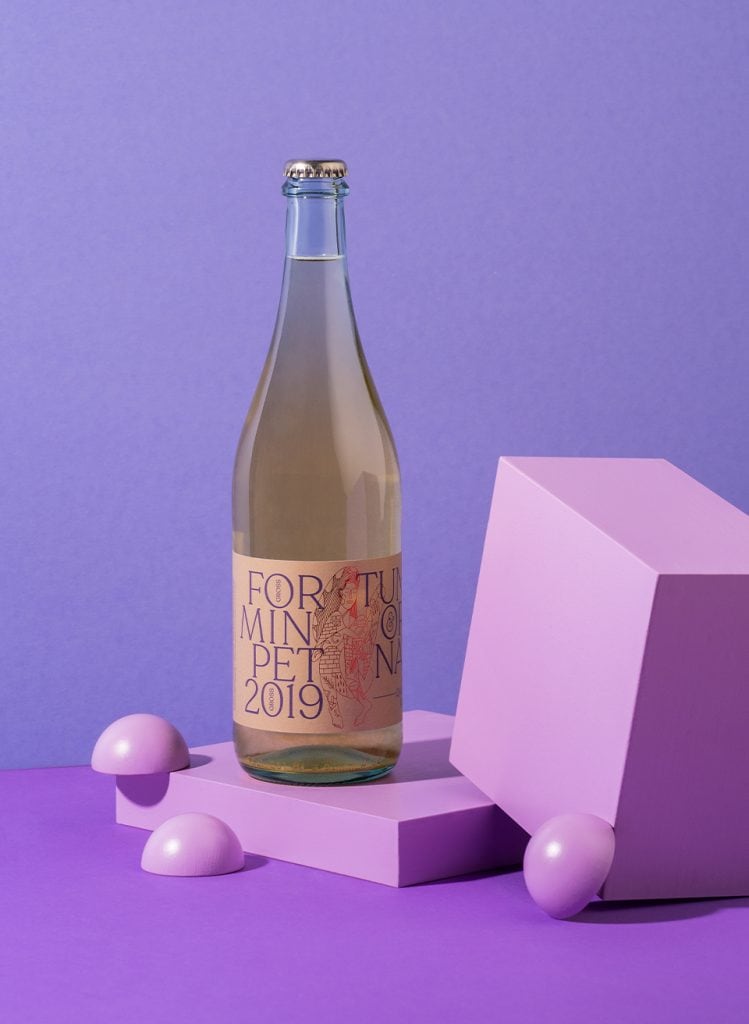 Discovering our Pet Nat is always a lucky find as there are reasons abound to celebrate life's effervescence.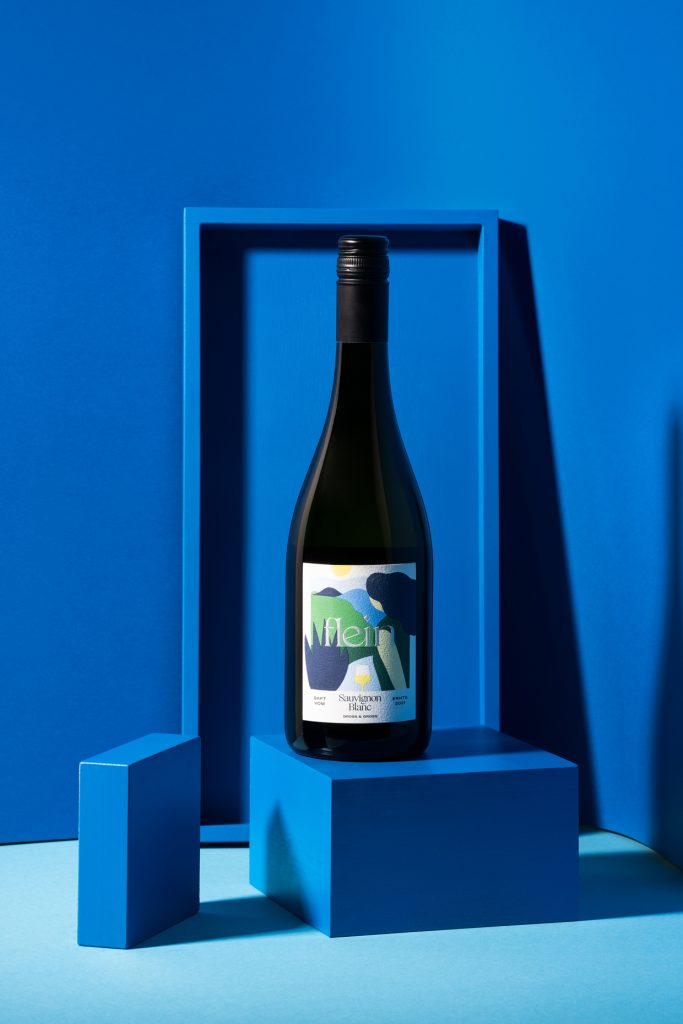 Flein is single-variety grape juice of the highest quality. Both quality and grape variety are reflected in its very palatable taste.
Euch interessiert, was bei uns passiert? Dann gleich unseren Newsletter abonnieren und Teil des Gross & Gross Freundeskreises werden. So erfahrt ihr immer als erstes, wenn's was Neues gibt. Den jüngsten Jahrgang, zum Beispiel.