Flein – these are the varietal grape juices of our sister and sister-in-law Veronika. Her main goal is to preserve the aroma of the berries in the juice. We support her in this task.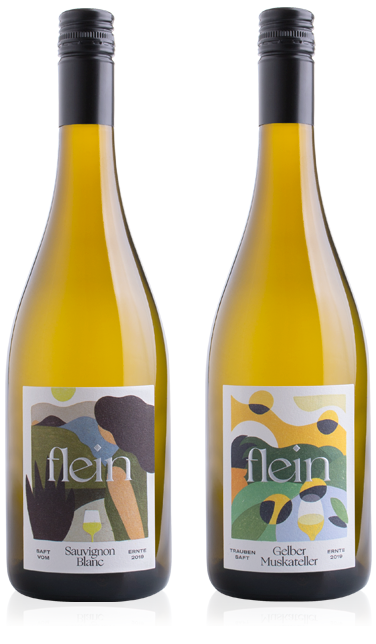 A glass of Flein
is top-quality juice
100 % varietal
100 % natural
100 % manual work
alcohol-free
no artificial additives
On the lookout for a non-alcoholic alternative to the usual glass of wine, Veronika Mitteregger initiated the project Flein. We are happy to be at her side with grapes of outstanding quality and a production without compromise. Veronika's juices capture the typical flavours of Sauvignon Blanc and Gelber Muskateller grapes. Other varieties will follow.
The grapes for Flein grow in the steeply sloped vineyards of Štajerska Slovenija and Südsteiermark. They are tended and picked by hand especially for the production of the juices. A gentle pressing method – as used for Champagne – and the latest pasteurization technology allow for a variety-typical taste experience.
Flein comes with a surprising freshness, elegance and lively acidity. The varietal juices make for great drinking pleasure, both as a starter or companion of a meal. To be enjoyed pure and chilled in the big wine glass!
Manual work in the Flein-yard.
We follow organic principles, doing without plant protection after blossom, and go for reduced yields. The right choice of the vineyard plot and harvest time is important to ensure both freshness and acidity.
Grapes pressed in the fashion of Champagne.
We have opted for a low press yield of 55 per cent, the same as for Champagne. Unwanted bitter substances and unripe nuances are left behind. Only the best part of the berries is used to ennoble Flein.
Gently pasteurized natural product.
To make the juice durable the natural way, it is very gently heated. We use a high-tech low-temperature process to protect the flavours. Flein is pure nature, no artificial substances are added.
Varietal purity without the alcohol?
A glass of wine or a glass of Flein?
Is it possible to produce varietal grape juices with the same zest as wine and present or celebrate the unfermented juice on the same footing?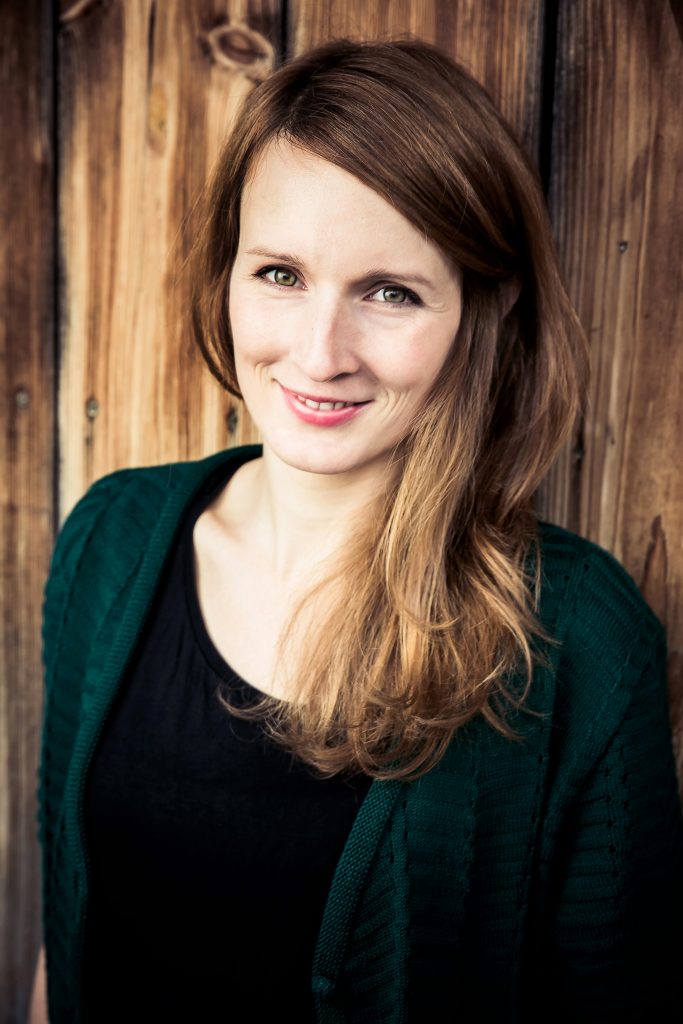 It was in 2015 that our sister Veronika Mitteregger, then pregnant, first came up with her idea: she reminded us of the walks through the vineyards when we were kids, of the playful approach to taste the berries and discuss the various variety-typical flavours. Veronika wanted to know whether this taste experience can be preserved in a juice.
Curiosity grew, time passed, juice experts were consulted, and finally a vineyard selected for a test. We were now eager to find out whether it was possible to make the spicy tones of a Sauvignon Blanc or the grapey taste of Gelber Muskateller palpable.
An alcohol-free drink even for demanding connoisseurs
In Veronika's mind, the brothers-and-sister project Flein (from German "klein und fein", small and tasty) should be a lean and elegant juice with a beautiful acidity, to be enjoyed pure as an aperitif or to go with a meal, providing delightful taste moments without any alcohol at all.
Together we defined a vineyard in 2018 that was planted with Sauvignon Blanc vines and – in order to meet the needs of the resulting juice – os tended using organic principles, based on state-of-the art viticultural craftsmanship. We harvested the grapes three weeks earlier than usual for this varietal in the region, in order to ensure an animating acidity in the juice. To avoid unripe tones, we chose a press yield as low as 55 per cent, as used even for the best Champagnes in the world. The freshly pressed juice was so tasty!
Preserving varietal aromas
Flein is a purely natural product that is preserved through pasteurization. As the heat usually kills aromas, we had to find a particularly gentle solution with a clearly lower temperature. The gentle pasteurization process now takes place in the bottle. The juice is bottled chilled, briefly heated using the latest technology, and quickly cooled down in order to preserve the varietal aromas.
The first vintage of Flein Sauvignon Blanc 2018 was so pleasant to drink that it was immediately given a pretty label designed by Veronika and her friends. Wine freaks and sommeliers who tasted Flein were so fond of it that we added on a couple of vines the next year to prepare them for juice production.
All Gross & Gross wines are available at ex-winery prices from the Online-Shop of Weingut Gross. Free shipping within Austria for orders reaching, or exceeding, a total order value of 99 euros.
You may sample and purchase Gross&Gross wines at Weingut Gross in Ratsch during ex-winery opening hours. Enjoy the wonderful view!